As legal departments examine ways to tighten their belts amid an uncertain economy, outside counsel spending is one area where they are likely to seek savings.
But if in-house teams wait until they receive invoices from their external law firms to discuss potential billing reductions, it's often too late in the game for any meaningful changes to be made.
As a result, a growing number of general counsel and legal operations professionals are embracing legal spend management technology in hopes of taking a more proactive approach to monitoring their law firm expenditures.
These tools enable legal teams to closely review outside counsel spend throughout the course of a project, and providers say they expect to make greater inroads in the market during a year in which many economists have predicted a recession.
"Legal spend is too big a line item not to have a pragmatic and proactive way to manage it, especially when the markets are turning," said Nicholas d'Adhemar, founder and CEO of legal spend management tool Apperio.
Monitoring budgets
As recently as 2021, the average external legal spend by large corporations was $99 million, according to Wolters Kluwer's LegalVIEW Insights.
Figures like that highlight that if legal teams can reduce their spending on outside counsel by just a few percentage points, they can save a lot of money. 
One of the primary ways legal spend management solutions could help in-house departments in that regard is by closely tracking outside counsel budgets for specific matters from beginning to end.
Apperio, for example, enables legal teams to see in real time and receive alerts when the budget for a particular legal matter hits certain thresholds.
This spending information, which law firms also can access, is designed to facilitate collaborative conversations between in-house clients and their outside counsel about any adjustments to a project that may need to be made, according to d'Adhemar.
He said Apperio has seen increased use of the threshold notifications functionality in recent months as legal teams review their outside counsel spend more carefully.
No surprises
Scott Wallingford, president of enterprise business at legal workflow solution provider Onit, said his company's spend management tool also allows companies to closely track outside counsel budgets for specific matters. 
This functionality, he said, helps legal teams avoid unwelcome billing surprises near the completion of a project handled by external counsel.
"If you feel like you're 10% of the way through a matter and you've burned through 45% of your budget, you start to say, 'Is something wrong here? Do I need to allocate more or should I rethink some things?'" Wallingford said.
Additionally, detailed spending information is useful for legal chiefs to have when they are called upon to provide budgetary updates to their chief financial officers, spend management leaders said. 
Analyzing rates
Another reason more legal departments are purchasing and implementing legal spend management tools is they provide data that can help in-house teams scrutinize the rates they are paying law firms and inform their rate review processes.
This information is particularly useful at a time when many law firms are seeking rate increases in the high single digits to low double digits, which conflicts with the desire of legal departments for cost minimization.
To bolster the law firm rates data available to its customers, Onit announced in 2021 that it had acquired Bodhala, a provider of AI-powered legal spend analytics, benchmarking and market intelligence.
Wallingford said users of Bodhala can view anonymized, aggregated data to compare the rates they are paying similar-sized firms to the typical rates other companies are paying those firms.
"I can in real time make sure that my rates are in line," he said. "That's one step toward making sure that your spend is both efficient and effective."
Additional data about firms
In a related vein, some legal teams are using technology that provides data about rates in tandem with other information about their outside law firms.
Priori, for example, offers legal teams a cloud-based software-as-a-service (SaaS) platform for outside counsel decision-making that pairs pricing data with experience, expertise and diversity data.
This type of information available in its Scout technology allows in-house teams to make smarter and more well-informed decisions about which outside firms to use, according to Priori CEO and co-founder Basha Rubin.
"Many in-house teams think that pricing data alone is insufficient but instead needs to be supercharged and contextualized with other kinds of data to be meaningful," Rubin said.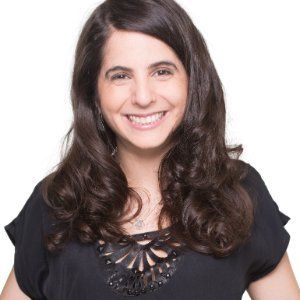 As legal departments have faced spending pressures in recent months, Priori has seen in-house teams "moving low-to-medium risk and complexity work away from BigLaw firms to boutique and midsize firms," according to Rubin.
She said legal teams can use Priori's flagship Marketplace technology product to help reallocate legal work to smaller firms and "see immediate cost-savings" by doing so.
Tracking other spending
Meanwhile, other experts predict that legal departments will also increasingly use spend management tools to analyze their spending across categories beyond outside counsel.
Two areas ripe for such monitoring are information governance and ediscovery, according to Ariyah Mandel, vice president of discovery services at Gulfstream Legal Group.
He highlighted that spending information about these areas has traditionally been challenging to collect and analyze, even as costs have risen in recent years. 
But given the growing desire among legal departments to analyze how external legal services are priced and performed, Mandel said, he expects in-house teams to seek a closer accounting of ediscovery and information governance spending moving forward.
"We will see a shift in this oversight and quickly see how important control of a company's legal spend will affect the decisions being made in these areas," Mandel said.