Members of Hearst's legal department found it easy to find new outside counsel using Priori Legal's Marketplace platform, which prompted them to wish for a similar tool that would aid them in identifying lawyers from their existing law firms for projects.
Priori, which uses data and technology to match in-house teams with experienced attorneys and firms, heard from other clients that they were also seeking a product to help them generate insights about their trusted firm relationships.
In response, Priori and Hearst came together with Marsh McLennan, Zimmer Biomet, an unnamed Fortune 10 company and Orrick Herrington & Sutcliffe to develop an outside counsel decision-enabling platform called Scout.
Legal operations professionals at Hearst told Legal Dive that their use of Scout since its launch last year has helped the global media, information and services company more quickly and effectively identify the attorneys it needs for external legal work.
"The right people, right time, right place, right price, that's what everybody's looking for," said Jessica Williams, a senior operations manager on Hearst's legal team. "Scout helps us do that."
Firm and attorney data
Scout provides Hearst's legal department with information about the experience and practice area expertise of its existing outside law firms who have joined the platform, as well as that type of data at the individual-lawyer level. Location information is also included.
Additionally, members of Hearst's legal team are able to leave reviews in Scout about the performance of outside lawyers regarding matters they handled.
These reviews, which are viewable only to Hearst's internal team, enable the company's lawyers to benefit from their colleagues' knowledge and experience when choosing external counsel.
An Trotter, senior director of operations in Hearst's Office of the General Counsel, said using Scout to select outside counsel is much more efficient and fruitful than calling or emailing the relationship partners at outside law firms to determine if their teams have the expertise required for specific matters.
"We are able to do a filtered search across our database because we've pulled in a lot of biographical information and say, 'Well, maybe these are the three attorneys that are most closely aligned to the experience and expertise that we need,'" Trotter said. "And perhaps they are three attorneys that we would never have thought of for this work before because we've worked with them in a very targeted way and were unaware of this entirely different experience that they'd have with other clients."
Overall, she called Scout "more responsive to what the client needs and when the client needs it."
Time savings and cost implications
Hearst estimates that its use of Scout will save its legal department 325 hours annually. 
Williams said more quickly and effectively selecting outside counsel for matters produces other benefits as well.
"The sooner you're getting lawyers on a case and the sooner you're getting them integrated into that case, the better your end results are going to be," she said.
Trotter noted that while reducing outside counsel costs was not the primary focus of why Hearst was eager to help develop Scout, her department's use of the platform has the potential to help in that regard.
"Theoretically, if you've got the person who has the right expertise, who already knows the counterparty and the jurisdiction, and has already had success in that area, they should be a lot more efficient in bringing your case to a successful conclusion than would someone who is stretching and having to come up to speed in order to be able to handle the matter effectively," Trotter said.
Williams added that "having the right team on your case significantly lowers your risk of having a higher payout in the long run."
Rate review process and DEI
Scout is also helping Hearst's legal department with its ongoing outside counsel rate review process.
Williams previously had to spend many hours combing through publicly available sources to gather information about outside law firms that would inform rate reviews, but she now has access to key data via Scout.
For example, Hearst can view rates its firms have charged for specific matters, Trotter said.
The Hearst team also has access via Scout to law firm DEI data that firms provide in a consistent fashion. Hearst officials said they are particularly interested in gender and ethnicity data across different law firm positions.
"For rate review, it's a dimension of performance," Trotter said. 
She said other factors Hearst considers during rate review include outside counsel's compliance with policies, as well as economic indicators. Hearst works with more than 200 outside law firms, approximately 50% of which are trademark firms.
Priori's reaction
Basha Rubin, Priori's CEO and co-founder, told Legal Dive she has been very encouraged by Hearst's use of Scout to date.
"I think the time savings that they've already seen and the adoption that they've seen even in the earliest days of having their Scout implementation fully live across the department has been tremendously exciting for me and for the rest of the Scout team," Rubin said.
Additionally, she said the overall feedback from Hearst and other beta users has indicated that the data about external counsel Scout provides has proved very useful.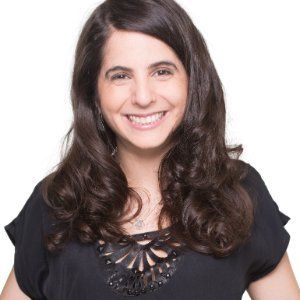 "Our thesis has always been that all this information exists, but it has never been pulled together before in an easy-to-use searchable interface that is accessible to everybody in the legal department," Rubin said. "We believe that's game-changing."
Awards and next steps
The developers of Scout are not the only ones singing the platform's praises.
Priori and Hearst recently received the Buying Legal Council's Collaboration Award for their work on Scout.
"This collaborative approach now provides Hearst's in-house lawyers with comprehensive transparency to make sound data-driven decisions about which law firms and lawyers to select and it enables law firms to showcase their expertise, experience and diversity in a user-friendly, searchable database," the council said.
Williams called the award a career highlight and Trotter said "having the legal procurement community recognize our collaborative effort is a strong testament to this product's ability to deliver value and operational efficiency."
Additionally, Priori announced Wednesday it received the 2022 "Overall LegalTech Solution of the Year" award in the LegalTech Breakthrough Awards for Scout.
Rubin said the outside recognition for Scout provides important affirmation as Priori further develops the platform and moves ahead with post-beta implementations at Fortune 100 companies.
"To be a first mover in this space and see the fruits of that decision and everybody's hard work flourish over the last few months has been incredible for the entire Scout team," she said.