Jim Shaughnessy is chief legal officer at DocuSign. He previously served as general counsel at Workday, Orbitz, Lenovo and PeopleSoft. Views are the author's own.
No matter how advanced your team's contracting process is, it's possible to work smarter.
Businesses can use their time best by reducing or replacing time-consuming tasks and centralizing, updating, and automating contracting processes.
Today's powerful agreement technology can help drive that transformative efficiency.
Here are five trends in contract management we are watching that are shaping the future of contract management.
Generative AI will start writing contract language
There's a lot of buzz around ChatGPT, a new AI tool that can create short- and long-form copy from simple prompts, and similar tools that collectively show the promise of one day eliminating hours of work spent generating and negotiating contract terms.
While the actual abilities of generative AI are still to be determined, it is at the epicenter of the contracting technology conversation. We're already seeing AI write language that passes as authentically human, such as presenting arguments in court.
There's a short-term future where legal professionals sit with data scientists and engineers to train an intelligent contracting tool to write basic agreement language.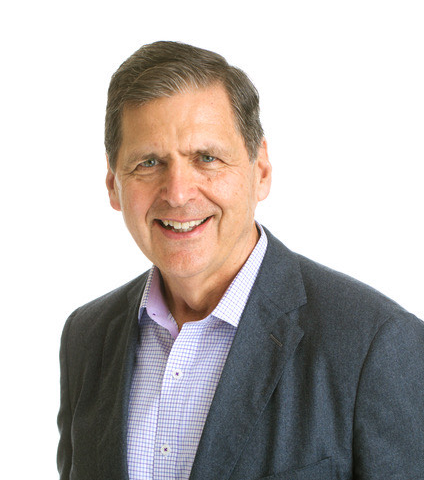 We're not at a point where AI can be relied on without intense human supervision, but 2023 will be a year of imaginative sales pitches and shaky trials.
AI will no longer be optional for contract management tools
Writing contracts with AI might be an ambitious goal for the future, but the standard expectations of the present are rapidly improving. 
For example, it's normal for contracting teams today to use AI to read lengthy agreements and pinpoint specific language or to analyze language and suggest more beneficial terms.
Modern teams are also using AI to build robust risk assessment models that can facilitate ongoing negotiations of new contracts.
For example, users can leverage AI to identify the presence or absence of critical concepts in agreements to triage risk for inbound agreements immediately.
Logically linking those identified risks to a company's preferred clauses can rapidly accelerate the negotiation process and normalize the language in the contracts the company ultimately signs.
Other ways AI can be used to improve contract lifecycle management include:
· Intelligently route agreements based on AI-extracted values or risk sources to make the contracting process more efficient.
· Predict and inform outcomes based on historical data, clauses and contract type to predict the time to sign to help set more accurate customer expectations, allocate resources appropriately and prioritize review. This could be particularly useful when preparing agreement templates to recommend pre-approved fallback clauses, ensuring standard language or clauses that tend to be negotiated less heavily to generate higher-quality agreements.
· Improve obligation management by automatically identifying obligation types and assigning owners to improve compliance.
· AI-assisted contract review tools can automatically mark up inbound contracts based on an organization's historic redlined agreements.
· Automatically listen for changes in other business systems impacting SLAs or contractual obligations.
· Automatically negotiate contracts based on an organization's agreement data and negotiation parameters.
The more interconnected a contracting workflow is (from the request to the electronic signature), the more opportunities AI has to learn from the system and accelerate individual steps.
Consider an identified risk related to indemnification for intellectual property. That AI metadata can automatically send the agreement to the company's IP counsel to review the specific language and make any necessary changes.
Corporate legal teams will scale contracting work via self-service workflows
We're on the verge of seeing in-house legal teams restructure the way they service internal and external customers. 
Rather than own end-to-end contracting processes for colleagues, corporate legal teams will build a self-service contracting workflow with standard templates, pre-approved language and automation to help line-of-business users satisfy their own contracting needs.
The same logic applies to consumer documents that involve legal review – for example, extended warranty purchase documentation. These guardrails will minimize the redundant work that in-house legal teams have to do and remove friction from the contracting system at large.
By moving from a tactical role to a strategic role, legal teams can do more to strengthen compliance efforts, mitigate risk, optimize vendor contracts and focus on holding various parties responsible for contractual obligations.
Corporate lawyers can also use data generated by self-service tools to understand more about contracting efficiencies. By analyzing operational data from the self-service tools, they can strategically uncover insights to accelerate revenue and control costs.
Contracts will continue to transform past the limitations of paper documents
We're in a digital revolution that will change how people understand the concept of a contract, which has historically been a stack of paper.
Already, businesses have begun the simple digitization of contracts and the processing and management of those contracts. The next step is to leverage the data from that digitization to transform the contract into a dynamic digital asset that can drive action in the real world.
 These digital assets can then adapt content in the negotiation of a contract based on past transactions and leverage code and logic to drive downstream, connected systems based on the contract's content. Put another way, contracts will shift from documentation to living agreements.
Think of the way that GPS technology transformed the concept of a "map" from a folded-up piece of paper in your glove box into an app on your phone that automatically pinpoints your location and gives you turn-by-turn directions to get anywhere.
The same shift is happening with contracts. AI technology will power new smart agreements that completely upend and rewrite the definition of "contract."
Agreements will drive the customer experience transformation
With more smart devices being purchased and used in almost every facet of everyday life, consumers can make purchasing decisions anywhere at any time.
Organizations must create new sales models that use clear documentation to help customers decide about optional additions/upgrades. These require straightforward contracts to complete each transaction.
No customer wants to be bogged down by complicated or broken agreements, and simplifying that process is an easy way to build a lasting positive relationship.
Consider the example of a modern electric vehicle. It functions like a computer on wheels, so the vehicle's software system has constant opportunities for actions like updates, subscriptions, and app purchases. 
Beyond this, the manufacturer may offer additions like charging stations, maintenance plans, future upgrades, at-home repairs and replacement parts. 
These revenue opportunities can be managed digitally, but the manufacturer must create a system of convenient, customer-friendly agreements.
This trend won't be contained to just B2C relationships. B2B sellers need to standardize and simplify customization paperwork, accounting for complexities like terms and conditions upgrades, notarization work, identity verification, translation, routing and device flexibility.