DocuSign experienced rapid growth early in the COVID-19 pandemic amid the widespread transition to remote work, but the company best known for its e-signature product has seen its expansion slow in recent months.
The company's new chief legal officer, Jim Shaughnessy, hopes to play a key role in helping DocuSign bounce back strongly and generate adoption of a wider array of its products in the months to come. 
Shaughnessy also wants to help ensure that he and other new high-level hires collaborate well with one another and with DocuSign's board.
"It's at a stage in a company's growth and development that I find really exciting and provides a tremendous opportunity for a chief legal officer to provide a big impact," Shaughnessy told Legal Dive.
Contract management focus
Shaughnessy, a veteran legal department leader, said one of his top priorities is speaking with other chief legal officers and general counsel about the value the DocuSign Agreement Cloud can provide them.
He expects the company's CLM and CLM+ products will be of particular interest to legal department leaders because of the growing focus in-house teams are placing on improving their contract lifecycle management processes.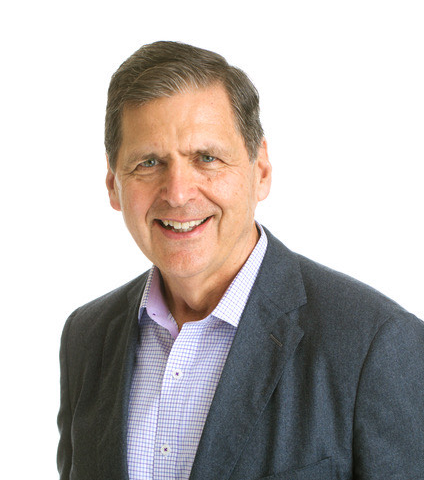 DocuSign says its CLM product assists with document generation, collaboration and workflow, while the CLM+ product provides AI-driven insights designed to help companies automate workflows more effectively. Additionally, the company launched a CLM Essentials product earlier this year aimed at smaller businesses.
Shaughnessy said DocuSign's contract lifecycle management products provide legal departments with ways to become more productive and reduce costs.
"This is a world of opportunity for other general counsels, and I want it to be part of my job to help them appreciate it," he said.
Providing product feedback
Shaughnessy has connections from more than 25 years of experience working at technology companies that he can call upon as part of his product outreach efforts. 
He previously served as general counsel at Workday, Orbitz, Lenovo and PeopleSoft. Additionally, he worked as a vice president and deputy general counsel at Hewlett Packard.
Shaughnessy said he hopes to receive feedback from other GCs and CLOs about DocuSign's products that he can pass along to the company's product team for consideration. 
He also wants to ensure his legal team is "the best user of its own technology."
This will allow the department to identify what works very well and areas where improvements would better serve DocuSign's in-house team and other legal teams.
Shaughnessy said he is especially interested in his team identifying "where there are opportunities to automate things that are still not automated and to make that automation smooth."
"We want to be user zero and we want to be able to use that experience to give the development teams and the product teams great feedback," he said.
Group of new leaders
Shaughnessy's appointment as CLO was announced in late May at the same time as two other DocuSign leadership hires and one promotion.
Inhi Cho Suh was named president of product and technology, Jerome Levadoux was promoted to chief product officer and Jennifer Christie was named chief people officer.
Earlier in May, Steve Shute was named the company's new president of worldwide field operations.
Shaughnessy said the company's new leaders have talked about how they don't want to be like teams formed at sports All-Star games in which "the team output isn't as great as it could be because folks don't know how to play as a team."
"We are very much committed to learning to play as a team and to getting the other very talented members of the DocuSign workforce playing together as a team as well," he said.
Board relations
The new DocuSign leaders will have to work as a team under a new chief executive, as the company announced in late June that CEO Dan Springer agreed to step down.
The move came as DocuSign's stock has tumbled this year amid slower-than-anticipated growth, CNBC reported.
Chairman of the Board Maggie Wilderotter has been appointed DocuSign's interim CEO.
Shaughnessy said legal department leaders should always have working closely with the company's board as one of their top priorities and doing so is even more important amid leadership transitions, which frequently spark great board involvement. This has been the case at DocuSign during his brief tenure.
"The board is very, very engaged and it's important that we are able to support that level of engagement and make this increased engagement as easy for them as we can make it," Shaughnessy said.
He also hopes to find out from the board "where they think they were really serviced well by the DocuSign legal team in the past" and "where they see us as having opportunities for improved service."