FanDuel Group, the online gaming company, announced it has elevated Carolyn Renzin to the position of chief legal officer.
Most recently, Renzin has served as FanDuel's chief risk and compliance officer, and she will continue as chief compliance officer.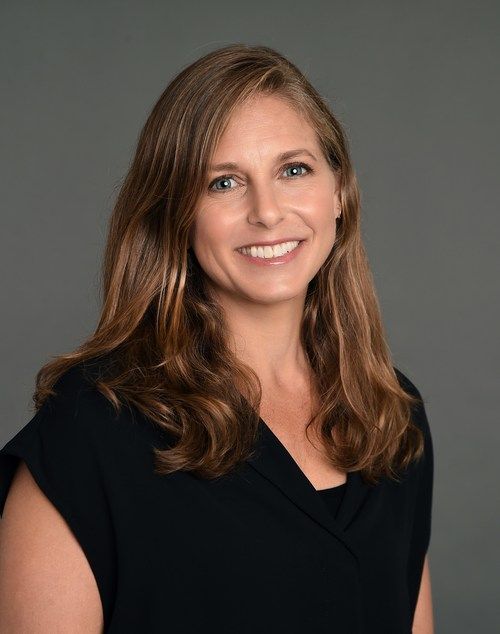 Before joining FanDuel, Renzin was an assistant general counsel at J.P. Morgan Chase, where she worked as a regulatory litigator after the financial crisis and helped build out the bank's legal function.
She also previously worked at Guidepost Solutions assisting companies with enhancing their compliance functions. 
"Carolyn is a passionate, bright, empathetic, and extremely hard-working leader and colleague," said Christian Genetski, president of FanDuel Group. "In her time at FanDuel, she has led transformative change for our business in building out a regulatory and compliance function befitting the current and future scale of our company, and I'm confident she is the right choice to lead our high-performing legal team going forward."
Savills North America
The commercial real estate brokerage announced it has named James Repking its general counsel in North America, effective August 1.
Repking, who joined Savills in 2021 and has 20 years of legal experience, formerly served as the company's associate general counsel. Before Savills, he spent 10 years at CBRE as a senior counsel based in Los Angeles. 
"With significant in-house and private practice experience, James has established himself as an invaluable member of our internal legal team," said Mitchell E. Rudin, Savills chairman and CEO. "We are proud to have a professional of his caliber in the role and join the firm's leadership group."
Sameday Health
The testing and wellness provider announced it has named Sarah Thomas general counsel.
Thomas most recently served as interim general counsel at Favor, a digital health company, where she provided strategic counsel on all matters of operations including telehealth, pharmacy, and new product launches.
She also previously served as deputy general counsel and founding member of the legal department at SmileDirectClub.
"Her deep knowledge of legislative and corporate law combined with her extensive direct-to-consumer healthcare experience will help us reach new heights as we continue to expand our health and wellness service offerings," said Felix Huettenbach, Sameday Health's CEO and founder.
Canopy Growth
The Canadian-based diversified cannabis and cannabinoid-based consumer product company announced it has named Christelle Gedeon chief legal officer.
Gedeon has more than a decade of legal and strategic experience, including most recently serving as the chief legal officer and corporate secretary for The Metals Company (TMC). Prior to this, she served as the chief legal officer and corporate secretary at Aphria.
"Christelle is a proven leader in the legal and cannabis industries, and we are excited to have her join Canopy Growth as we continue to build the leading brand-driven cannabis company in North America," said David Klein, CEO of Canopy Growth. 
Enzo Biochem
The biosciences and diagnostics company announced it has named Matthew Kupferberg general counsel.
Kupferberg was most recently general counsel, chief compliance officer and privacy officer of Digital Medical Technologies, a medication adherence technology company.
His previous experience includes serving as assistant general counsel at DaVita Rx and Humana.
"We are excited to add someone of Matthew's caliber to our executive team," said Hamid Erfanian, Enzo's CEO. "After a thorough search, he brings the expertise and proven success in managing the full range of legal business issues that represent an ideal fit for Enzo as we continue to execute on our strategic "focused growth" strategy."